about us
Jindera Primitive Campground
(Image Credit: WikiCamps Australia)

Community Support

Rural Care Link is a volunteer community support organisation based in Jindera.
We work to provide help to those in need in Jindera and in our surrounding rural community.
​The organisation is run by volunteers.​
Amazing Volunteers

In addition to our Committee, we also have a wonderful band of energetic and friendly volunteers who help run the Op Shop.
This is where the majority of our volunteer staff are employed, and they are the backbone of Rural Care Link Inc. operations.
We are always looking for new volunteers as we endeavour to expand our projects and activities within the community.
Our Committee
A committee, elected each year at our Annual General Meeting, has oversight of the organisation.​
Other volunteers donate their time and effort to:
run the day-to-day business of the Op Shop;
collate, publish and distribute the monthly Jindera community newsletter;
other impromptu roles as needed when running community events, etc.
Our committee consists of the following positions, as elected each year at our AGM:
President
Vice President
Secretary
Treasurer
Op Shop & Volunteer Co-ordinator
Jindera News Co-ordinator
Carers Care Group Co-ordinator
Client Assistance Co-ordinator
ARE YOU INTERESTED IN JOINING OUR MANAGEMENT COMMITTEE?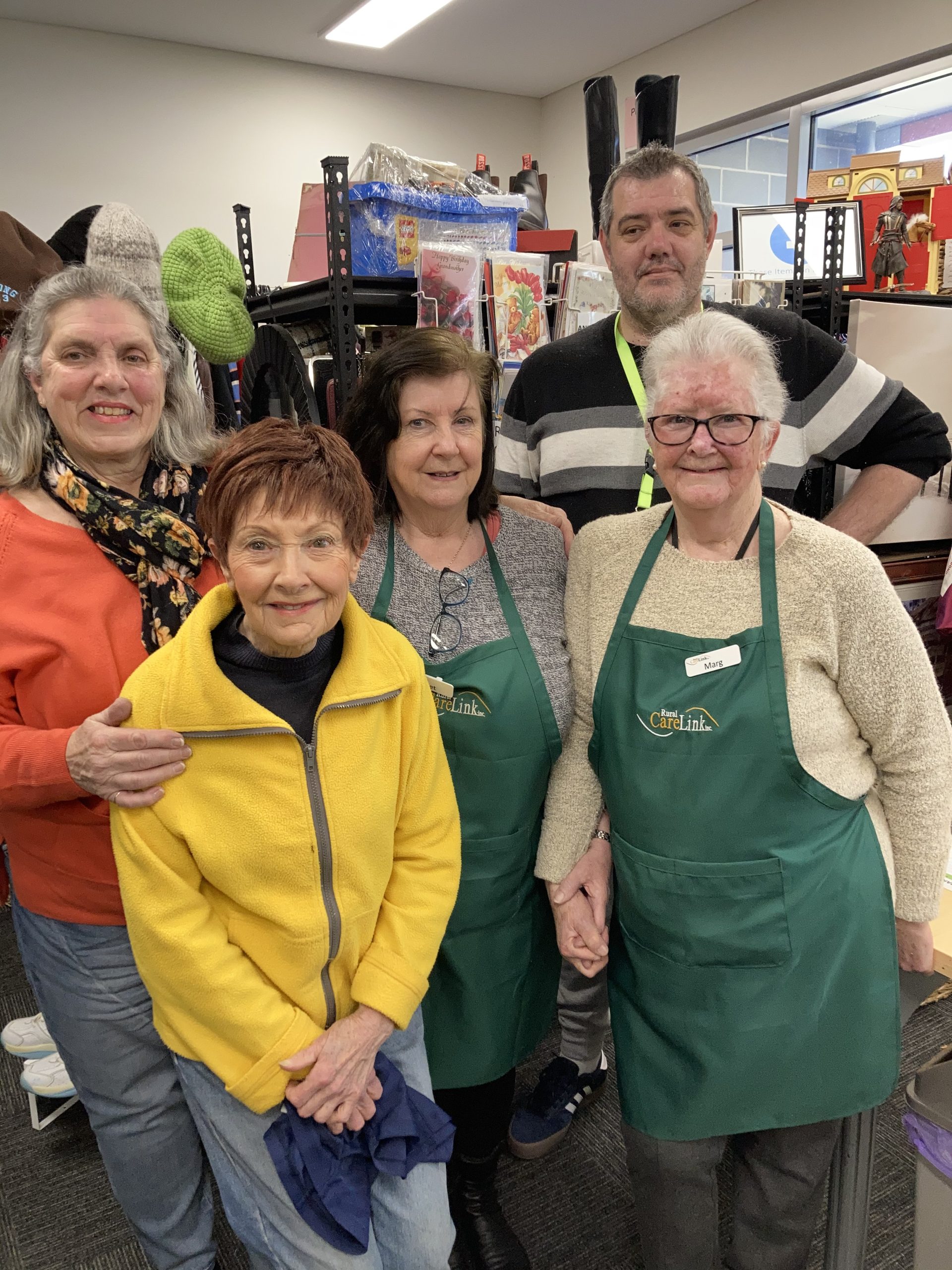 Rural Care Link Volunteers
Image Credit: Rural Care Link Facebook Admin